About Us
Our team of highly trained professionals uses the latest healing technologies to restore you to pain-free health, quickly and easily. We thoroughly evaluate & treat all of the contributing root factors related to your issue. This includes, but is not limited to, your work and home stressors, overall body condition, nutrition, genetic & postural habits, emotional connections and patterns that are held in your muscles.
Health & Wellness Blog
Find out the latest news about our Physical Therapy Clinic and information about all your Physical Therapy and health related needs.
We are always happy to hear what you have to say so be sure to leave a comment.
Latest  News
July 2, 2021
Simple adjustments in the way you stand, sit, hold your phone, use your computer, or even sleep, can alleviate a multitude...
Read Post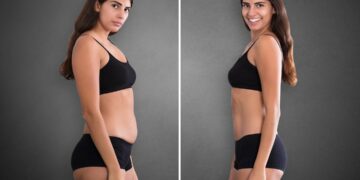 April 1, 2021
What would you think if I said you could lose 5 Lbs in 5 seconds or even 5 minutes? I don't want to lead you astray...
Read Post
April 1, 2021
So here I stand in the middle of Bed Bath and Beyond talking.......no, arguing with myself. Have you ever found yourself...
Read Post
Client Testimonials
Darlene and her team are miracle workers! I had an unexpected fall and was in excruciating pain in my lower back. After working on me for a little over an hour, I felt as good as new! Darlene taught me so much about the skeleton and my body in the process.
Joy
Thank you for literally bringing me "Back To Health" and a good quality of life. The entire staff is extremely skilled, caring and professional. The environment is so comfortable, I feel like I'm visiting friends at each session. I spent the most time under the skills of Fi, Mindy and Susan- I must give them Kudos!!
Vicky K.
After my shoulder surgery I choose Back to Health to do my physiotherapy and I am very happy with the quality of the service and the dedication of the entire team. Their experience and professionalism is helping me tremendously during this difficult time of healing.
Marcos
Darlene Woolridge is caring and compassionate as is all her staff. After a torn meniscus and knee replacement , Darlene, Fi, Julie and Bill have exercised me 'back to health'. The front desk staff of Toni and Catherine are great - they always greet us with a smile and are current on our insurance issues.
Sally
After experiencing a shoulder injury that was derailing my workout plans, I went to Back to Health and they got me back into the game after only two visits and gave me some exercises and stretches to do on my own to keep the injury from recurring.
Craig
I highly recommend Darlene and her team. My hip pain is practically nonexistent now!! Thanks so much
Laura
Great experience. Fee and Bill are amazing and were able to work my foot 'back to health! Billing department works with you too. Highly recommend.
Evan
Last year I threw my back out and was unable to lift anything heavy or care for my children. I went to Back to Health and their team worked on me for almost an hour straight. I left the office feeling amazing and completely capable again. What was even more amazing is they educated me about my spine and what happened when I had slipped and fell, showing me how and why I was in so much pain. I would recommend the team at Back to Health to anyone, especially golfers!
Joy L.