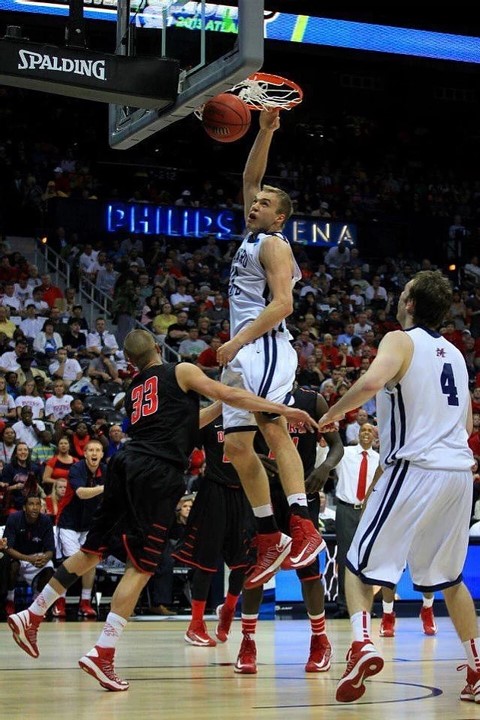 Heavenly Sleep
I am headed to Atlanta this weekend. I am so excited to go to the NCAA championship. My nephew and his teammates from Metro state are playing in the Division II finals. It is the chance of a lifetime and being a senior he has worked so very hard for 4 years. With a little luck and some amazing teammates, they have found themselves in the enviable position of being in the FINALS! I can't wait. We are driving there and although it is a 10 hour drive, it should be a blast. I have packed my bags (in my head, I always need to pack mentally so I don't forget anything). I will go home and pack the real bag later.
A long drive can create many physical issues, back pain, neck pain, pain in the neck kids or spouse. BUT... my biggest concern is that I don't forget my pillow! Yes, my pillow. I have finally found a pillow that fits my neck and body. I HATE hotel pillows, especially the really flat or bumpy ones. My neck on an x-ray can be easily confused with that of an 85 year old ex-stunt man. Which makes my pillow the answer to a good nights sleep... or a nightmare.
If I am driving I ALWAYS try and remember my pillow. I have my daughter trained to do the same thing. Heck, she even lugged her pillow through the airports when we flew from Ft. Lauderdale to Denver and then on the shuttle bus to the ski lodge. She is totally attached to her pillow and as genetics go, she has a neck like mine and my father's. I, on the other hand, love my pillow but am just too lazy (and old) to be carrying it through the airports and security. I have had to find another way to resolve my pillow issues.
When I am so unfortunate as to have dead pillows in my hotel room, I find that stacking one on top of the other is usually just too high for me. Just one is painful as it deflates the minute my head touches it. SO, usually I go into the bathroom and get a hand towel. NOT a washcloth! I fold it in half and then roll it up. I then place it under the pillow case and try to form some sort of support for my neck. It isn't the best answer all the time, but it is better than nothing! You can try folding or rolling the towel to suit your neck.
We are all different sizes and we sleep in so may different positions that no ONE pillow is right for everyone. If you are a larger person, you will need a bigger support for your head; especially if you are lying on your side. The distance between your shoulders and the side of your head will be greater than a much smaller person. You may need 2 towel rolls if you're larger.
I am so very proud of my nephew (and his team), and hope they get enough sleep to win the championship. But, I really really really hope I don't forget to pack my pillow in the car. (no offense Jonathan) AND, I especially hope my daughter remembers her pillow because I don't want to hear her whine about her neck all weekend as well.
A good nights sleep is the most important thing we can do for ourselves. The body repairs itself when we sleep. Make every effort to sleep well. Choose your pillow wisely (for your own body type). Your head should be lying evenly with your body, not in excessive flexion or extension. A neutral spine will give you the best rest and keep you painfree the next day.
Sleep tight!