We are committed to our patients and the community to help keep your mind, body and soul healthy.
Therefore we are always offering new classes to meet your needs.
The common goal with all of our services is to teach proper body techniques, execution and breathing techniques with all exercise.
Although many of our classes are group based, we try and focus on individual needs and abilities so you can make the most progress without injury.
The exercise based portion of our services has come to light after many patients did well with physical therapy only to reinjure themselves when attempting unsupervised exercise.
Back To Health offers many opportunities to stay strong, healthy and pain free.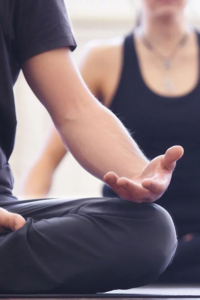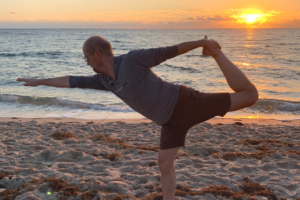 Some of the services now offered includes:
Some of the services now offered include:
Drop in Yoga class  $15/class (Saturday 9:30am)
(on hold secondary to COVID- please attend our Free Live Facebook class 9:30am

Yoga Package 12 classes $120 (same times as above)
(When in person classes resume) 

Happy Back Yoga -6 week series   $150 (educational series for those with injured backs)
Soon to be offered as an online course. 

Core and More Class (Temporarily on hold)  $100 / month

One on One stretching $40 per session

Personal training – by appointment $100/hour $50/half hour
*FMS (Functional Movement System)
Evaluation of your body movements and implementation of corrective exercises.